About Vessel Vendor

Vessel Vendor is the most convenient way to find or sell your boat online. Our website helps connect qualified boat buyers with their dream boat. Contact us for brokerage or to find your dream boat today.
Pricing Required

Tired of call for pricing? So are we! Every boat listed on Vessel Vendor is required to show pricing.

Highest Rated

Vessel Vendor was designed to make the boat shopping process easier for boat buyers and boat sellers.

Closest to Your

Find new, used, and certified pre-owned yachts, vessels, and boats for sale in Florida near you.
FIND IT. BUY IT. BOAT IT.
Vessel Vendor is the best solution for buying & selling boats online.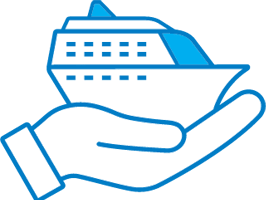 Vessel Vendor works with several leading financial institutions to provide our boat buyers with competitive boat loans.
Need help after you purchase the perfect boat? We have an array of partners, including qualified boat mechanics, detailing companies, crews, and other marine service providers that can help.