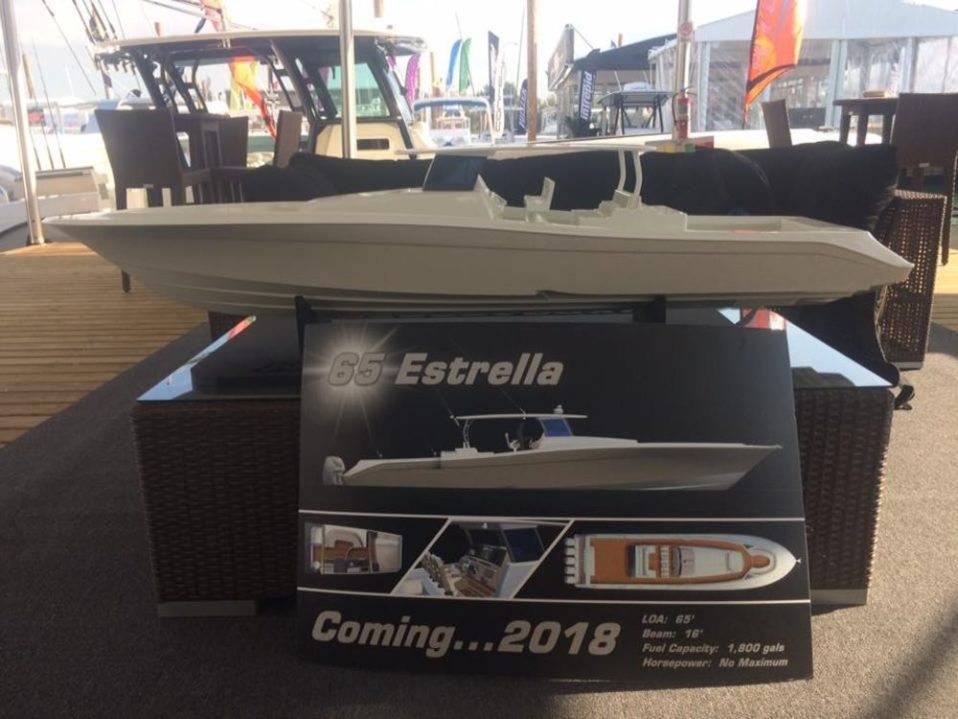 Did Hydra Sport Go Too Far with the 65 Estrella?
Hydra Sport is a manufacturer known for pushing the boundaries when it comes to innovation in the boating industry. Recently, they've announced the Hydra Sport 65 Estrella boat, coming in 2018. A center console coming of a length of 65 feet the boat does seem to push the limits forward, but did HydraSport go too far? Let's discuss.
What's the market for the Hydra Sport 65 Estrella?
According to a few sources, the Hyrda Sport 65 Estrella price comes to around $2 million and there are enthusiasts that have already placed pre-orders on the boat. Nevertheless, the size of the boat does beg the question of what is the specific target group of the manufacturer. While HyrdaSports are known to deliver bigger size center consoles aimed to combine creature comforts with amazing fishing capabilities, the 65 footer does seem to be a bit too big for most recreational fishing enthusiasts. With a fuel capacity of 1,800 gallons and able to hold as much as five engines, the boat does seem to be designed towards fishing enthusiasts, who'd like to fully enjoy creature comfort at its best, while having high performance. Nevertheless, the size does seem to be a bit too much.
Are there any boats comparable to the Hydra Sport 65 foot Center Console?
Currently, there are no other 65 footers on the market. In fact, the closest center consoles are in sizes of around 53 feet, which is already considered to be a big center console boat. Nevertheless, it's nice to see Hydra Sports pushing the boundaries once again. Who knows? The Hydra Sport 65 Estrella may prove to be one of the best center consoles ever made. We'll have to wait and see.
Summary
Vessel Vendor
Review Date
Reviewed Item
Author Rating





EXTERIOR STYLE/DESIGN
INTERIOR & SPACE
EQUIPMENT & FEATURES
LUXURY FEATURES
ENGINE PERFORMANCE
RIDE & EASE OF DRIVING
OVERALL HANDLING
PRICE & FUEL EFFICIENCY